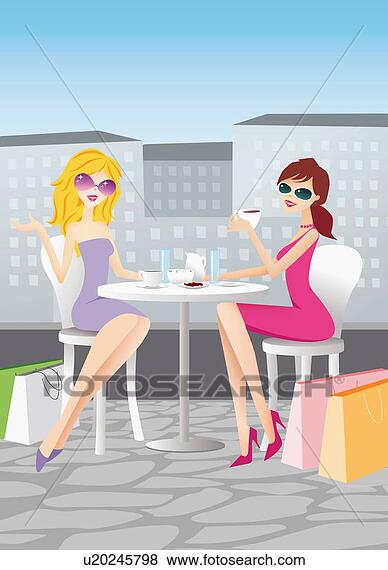 There's nothing like having a coffee and chatting with an old friend. Today I met

Franci

, my friend from my old apartment building. Both of us have moved, but continue to talk and see each other

occasionally

.

Franci

is frank. She will say what she thinks. I respect her for being honest, because she isn't hurtful. Unlike my other friends,

Franci

isn't bubbly and extroverted. She is quietly sweet with an edge of sarcasm. There have been a few times where I have called her on being grumpy or negative and we're still buddies. Everyone is allowed to be grumpy now and then, but not for more than a day. When

Franci

woke up on the wrong side of the bed once, I let her be. The next day when she was still being a downer, I asked her if she was alright. She admitted she was cranky again. I told her to call me when she snapped out of her mood. She did.
We had such a fun afternoon, shopping, chatting, and sipping.

Franci

surprised me with a baby blue sweater.

Every time

I wear it, I'll think of her.
I was having a bad hair day. I felt off and like I didn't look my best. I asked

Franci

if my hair looked as ugly as I thought. She said no. I

believed

her. If my hair looked ugly, she would have said so. Isn't that what friends are for........sometimes?
-

OCG