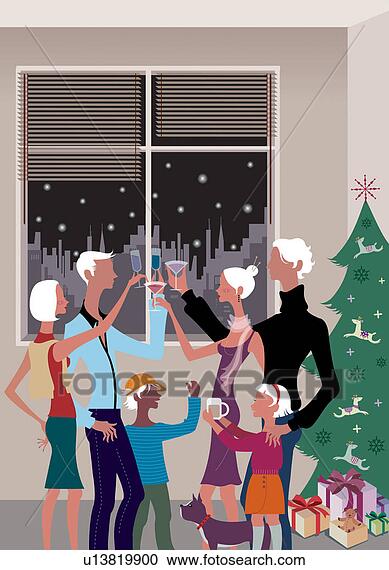 The Observer and I saw the new movie Four Christmases with Vince Vaughn and Reese

Witherspoon

. We both enjoyed it. The story was funny, lighthearted, and down-to-earth. The movie was about an unmarried, committed couple who went away every Christmas to avoid their family dramas. Watching it reminded me that thinking about the impending holidays with excitement and a bit of nervousness is common. I love my family, but holidays make me a bit anxious. It's important to me that everyone enjoy the time of year and being together. We can't control our families, which is why I get a bit

apprehensive

. Sometimes drama just happens in good and bad ways. After last Christmas, I am reminding myself to let everyone and everything be.
Four Christmas made me feel a surge of affection for my family and all of our dynamics. No one family is the same, but each one needs to be valued, and to do this, we need to give time to our loved ones. When it comes down to it, time is the only gift we can really offer one and another that doesn't cost anything, won't wear out, or get shoved in a corner. Time is the only thing we are born to give. Perhaps we are meant to

dispense

it wisely among people we love most, and movies that help us feel the love - like Four Christmases.