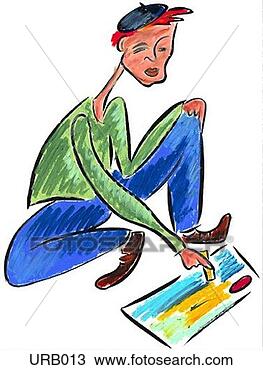 I'm stuck in another sleepless rut. Nature was nudging at me to answer it last night. Foolishly, I put off listening to my body until I had no choice. My stomach was screaming at me. Finally I gave in, but still lost valuable sleeping hours. You would think I would learn. Today I am feeling tired, sad and homesick. When I haven't slept, I usually crave the comfort of my Mom and Dad. Both of my parents are working and I have social

commitments

tonight and Sunday, so going home would be time consuming. The thought is still tempting though. The idea of sleeping in my oldest bed is appealing. I want to crash and sleep until my body is rested. Hopefully tonight I will sleep. Tiredness can sure make life seem gloomy. The Observer and I won't be seeing each much this weekend. I am disappointed. Right now I miss him. At least we never go too long apart. I'll see him on Sunday, which gives me something to look forward to.
Yesterday was the start of

busker fest

in my area. It's a festival of eclectic street performers and free form artists. The festival is

conveniently

located within the St.

Lawrence

Market, so I was compelled to check out the action. I did hear a few funky musicians and there were so top notch dancers. Unfortunately, my full bladder forced me home before I saw too much. Being so tired today, I didn't think I was alert enough to navigate the crowds, so I stayed close to home. I went to an underground shopping mall where I found a Second Cup coffee shop. They were selling Butter Pecan - my favourite kind of flavoured coffee. I HAD to buy a cup. I loved every sip. The coffee server who helped me was very

accommodating

. She almost forgot to take my money, but I reminded her. The coffee server laughed. Drinking a stolen cup of coffee would have left a bitter taste in my mouth and then what would be the point of even buying a cup of coffee?
A man pulled a chair out for me and positioned my coffee so that I could easily drink it. I could tell he was kind. We said hello and his wife came by and sat down. While her husband chatted on his cell phone, she asked me how easy it was for me to get around in my wheelchair. Strangers often ask me this question. I saw I get around quite easily, but it is more challenging in winter. They usually nod. I have met so many people while having coffee. I like how people are willing to chat,

especially

when they appear stable and kind. Coffee brings me to people - or maybe it's the other way around.
Tonight I am going to a friend's

bachelorette

party. Though I am tired, I am looking forward to the evening. My friend's wedding is next weekend, so she must be getting excited. I am. As tired as I am, I know my friend's

bachelorette

will only happen once. There will be many more sleepless nights on my end, so why let this one ruin a fun night? Sometimes the regret I feel over NOT following through on a social

commitment

is worse than if I

begrudging

go. More often than not, I have a good time. I only have to get there.
-

OCG