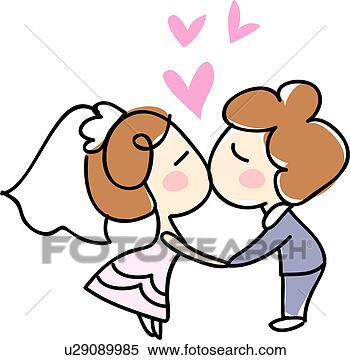 It's just before ten ' o clock in the morning. Rarely am I ready for the day so early. Once in a while, an early wake up is refreshing. I got out of bed at seven ' o clock this morning. My friend and I switched bookings. Somehow, I don't think she minded getting to sleep in for two extra hours. Who would? She wakes up early for work every other weekday, so extra sleep must have been sweet. The

arrangement

worked out well for both of us. I couldn't sleep very well again last night. My mind must have been on the wedding today. I'm excited. The bride and groom are amazing people. I am so happy for them. I am ashamed to admit that I'm not going to the wedding

ceremony

, because of timing and personal care challenges. There are four hours between the wedding reception and

ceremony

. It would be a very long day. Since I drank all that purple

Kool

-Aid yesterday, I am nervous about having an accident. I always have a very full bladder the day after I drink my

delicious

laxative. Sitting in a wet dress for the whole wedding would be my worst nightmare.
I am sad that I won't get to see the Observer go down the aisle. I know it would be an emotional moment for everyone - myself included. I hope the bride and groom won't be too upset. I would love to see them

recite

their vows. That said, if I chose to be out for the whole day, my worry over an overflown bladder would be in the back of my mind. I know there is a

receiving

line and the newly married couple will notice my absence. Thinking about this makes me sad, but they probably didn't consider the timing. They have much bigger things to consider. I wish I was on my way to the church, but I also have a slight urge to empty my bladder, which tells me I did the right thing. I am still sad. I wonder what the Observer is doing now. I have a hunch that he is getting. dressed. I'm excited to see him in his suit. The Observer makes a gorgeous groomsman. This wedding will be the third time I have seen me be a groomsman. Each time I have been proud to say that we are a couple.
Last night I went to a

Mediterranean

restaurant called Pita Way with my friend. The place just opened a few weeks ago. The inside doesn't look all that classy, but I could tell the food was fresh. Meat was cooked on

rotisserie

and smelled

delicious

. Not being a meat lover, it takes top notch quality to

entice

me. Pita Way did. I had shaved chicken over a salad of lettuce, spices, pickled beat and hot sauce. I went back and asked for a second helping of hot sauce. The salad was fresh and flavourful. I loved the chicken. My friend had a chicken pita, which she loved. Neither of us have tried

felafel

before, so we promised that would be our next venture. Balls of spicy, mashed up chickpeas do sound yummy. The Observer likes felafel. Living close to a hundred ethnic restaurants makes it easy to be adventurous. My friend and I had a long heart to heart. We ended our night at Starbucks. I ordered a decaf coffee, but my inability to sleep makes me question if my coffee had buzz.
Unable to get comfortably positioned in bed and hot, I called my attendant twice. Something just wasn't right. My attendant can be lazy and rude. I had to call a few times before she picked up the phone. I was about to scream when she finally answered. She was probably sleeping. Knowing she's sleeping while getting paid and I'm not while in the comforts of my own bed bothers me. Isn't there something wrong with the picture? On the bright side, I got what I needed, which is what matters.
I watched a show called

Throw Down

on the Food Network. Famous chef Bobby Flay challenges cooks who make a dish

exceptionally

well that he can do it better. Last night's challenge was Pad

Thai

. I'm not a big Pad

Thai

fan, but seeing it cooked made my mouth water. I might give it another try. Bobby Flay lost the challenge to an adorable woman. Next I flipped between Three's Company and The Biggest Loser. I haven't seen Three's Company on TV in ages. It's classic, clean comedy. Lastly, I watched Franklin The Turtle. He is cute. I am not have had much sleep, but at least there were entertaining shows on TV.
There are bagels in my freezer for Mom and Dad. I need to remember to have them put in my backpack to take home tonight. Today's reception will be unforgettable, but I can see bagels in my freezer being forgettable.
I am happy that my stomach issues are sorted out. Discomfort is sometimes worth enduring when relief is on the way. Speaking of trade-offs, marriage is a bit of one too. It's challenging and forever, but it must be worth it, or why would so many people chose it? I still don't want to be a bride, but I love seeing someone I care about be one....I don't mind if I'm always a bridesmaid and never a bride. Bridesmaid dresses are beautiful - not as beautiful as a wedding gown of course, but white has never looked good on me.
-

OCG