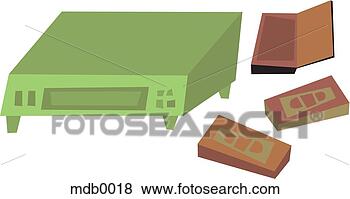 This morning is a chilly one. Maybe I've just caught a chill. Whatever the cause, I'm chilly. I feel like another cup of coffee. It's that old "second cup" urge. My sleep was middle of the road - not top notch, but not horrible either. I opened my eyes and knew that if I let myself fall

asleep

again

, waking up would be very rough. Do you ever feel that way? There are chills going through me right now. I watched the season premier of Greys

Anatomy

last night. I taped it, but didn't realise it was two hours. I watched the second part first and then

rewind

my tape and watched the first half. I was able to piece the story together well. A few parts got me chocked up, but that's normal when I watch it. Grey's Anatomy sure pulls on the heartstrings. I think that's why it's so popular. The humor in the show can be sarcastic and there are steamy parts, which keep the show from getting too serious. I'm looking forward to next week's show. I need to remember to set my

VCR

. I guess most people have personal video recorders (

PVRs

) now. I may be old school, but I'm OK with that.
My clothes are all packed up for a weekend at home. I'm meeting the Observer for a quick bite at a plaza near my parents' house. I'm looking forward to seeing him. It will be short, but sweet. He won't be coming to my cousin's wedding tomorrow. I'm a bit sad, but I understand. When we can't drive, what can we do? I'm hoping my favourite uncle from PEI makes the trip. He usually comes to all his nieces or nephews' wedding. It wouldn't be fair to be selective and I'm glad my uncle isn't. He's gentle, soft spoken and has the kindest eyes. Whenever I see my uncle, I have this big urge to hug him. I wish he lived closer.
Early tomorrow morning, I'm going to get my

cholesterol

rechecked after fasting. I'm anxious to get it done. It will probably still be high, but at least my doctor can decide how to proceed. Dad will take me for the

blood test

this time.
I'm still cold. It's not even October...I need to toughen up and get healthy blood flowing through my veins, but enough of that talk. I'm going to go take on the day. Well, the weekend...
Have a good one!
-

OCG