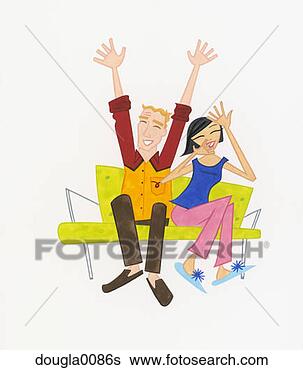 There's nothing like top notch company and music to brighten the spirit and lift us from the clouds. The Observer came over last night. He just bought Pink's

latest

CD. We must have spent two hours listening to the album. Cranking up the volume, I let go. The Observer was laughing and grooving to the beat himself. Pink's tunes brightened my mood. As always, the Observer's sunny personality did too. He just has the right stuff to make me happy. I'm a lucky girl. There is a track called Ave Mary A that I loved and another called Glitter In The Air. I danced and was wishing I could swing my hips. Normally, I'm not big on dancing in public, but when it's a party for two, I'm not shy.
Dad called. We chatted for a bit. He was interested to hear about the concert. The Observer talked to Dad and told him that Pink did a version of Led

Zeppelin's

Highway To Hell. I forgot the name of that tune. Catching up with Dad made me feel less homesick. Sometimes all it takes to ease the ache is hearing the voices of those we miss. I was exhausted and craving a decaf coffee from Starbucks. The rain was quite heavy and the Observer's wheelchair doesn't like rain much. We thought his

wheelchair

would be OK, but it froze just as we were crossing the street for the coffee shop. A kind guy pushed the Observer into the drugstore. Once inside, I urged the Observer to keep moving, but he couldn't. I must have driven him nuts. A drugstore make-up

consultant

helped the Observer dry off his controller. She was sweet. He kept moving inch by inch. We slowly made it home....phew! I don't know why my wheelchair is fine in the rain and the Observer's misbehaves. I'm fortunate, but I do feel bad for the Observer.
In my building lobby, I ran into friends who were having a night of chatter, pizza and wine. They kindly invited us, but we were short on time and energy. My friend just ended a long relationship. She doesn't know I am aware of her newly single

status

. We're having dinner tomorrow, so I'll pretend to be shocked.
Today is rainy again. I'm going to visit the Observer at his apartment. I hope we'll listen to Pink. I know I'm with the right guy when all I need is his company and a fun CD to have a great night.
-

OCG