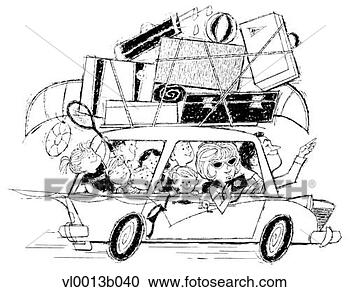 Man, I'm tired. Exhaustion hit me. I went to the St.

Lawrence

Market this afternoon and bought pumpernickel and rye bread for Mom and Dad. It was a chilly trip, but I stopped at Second Cup for some butter pecan coffee. It warmed me up. Speaking of warming up, remember how yesterday was going so sour? Fortunately, the latter half of my day turned

around

. Last night Dad stopped by the hotel to pick up my laundry, bagels and the

Chelsea

bun to bring to

Collingwood

. Seeing Dad was special and a life saver. I REALLY had to pee. Since Dad needs to help me in the washroom (because of my physical disability) using public facilities can be a challenge. After all, men aren't usually welcome in women's bathrooms and vice

versa

. Fortunately, I know the hotel staff and they were quite understanding once I explained the situation. I had to go so badly that I would have peed in the grass. Dad was nervous about entering the women's restroom, but was glad to help. He couldn't believe how badly I had to pee. It must have taken me five straight minutes to empty my bladder. Giving Dad my landry felt good. He bought me some of my birthday presents that I was too over-loaded to bring back to my apartment last week. One of the gifts was a new electric toothbrush. My teeth have been missing its funky

rhythm

. I tried my toothbrush last night. The modern Sonic Electric is different, but does the job just as well.
Dad helped me stretch out, which was so helpful. We chatted to a taxi driver who has driven me around for a number of years. It was the taxi driver's last night working behind the wheel. He is taking early

retirement

to go and care for his ninety-year-old father in the United States. I was glad I saw the driver and said

goodbye

. He's a good guy who I will miss chatting with. Dad, the driver and myself all talked about the various customers. We didn't say a formal

goodbye

, which is probably good. Goodbyes can be awkward, especially if it's someone we are very close to or a person who is an acquaintance. Both types of connections can cause awkwardness because we're not always in control of our emotions.
Dad left before I met the Observer halfway for dinner at the hotel. His father drove him because he couldn't get a ride. Funny how we both got saved by our Dads. We went to Subway for dinner. I ordered a small vegetarian sandwich, but the guy made a foot long. Since I didn't order a foot long, I didn't want to pay for one. The guy knew I wasn't impressed and only charged me for what I asked for. He gave me the rest of the sandwich for free, which was kind. I thanked him a few times. We went to Tim Hortons. Sitting and talking to the Observer was relaxing. We eavesdropped on teenagers. Somehow, I ended up with two orders of a large black coffee. I'm not sure how that happened. I only drank one. Travelling with the other coffee on the bus would have been rough. Throwing out coffee always hurts me. The bellman gave the Observer and I oatmeal chocolate chip cookies. Having had my share waiting for my bus over the years, I know they are delicious, huge, and full of saturated fat. Though it wasn't the smartest choice, I enjoyed the cookie. Saying goodbye to the Observer made me sad. I will miss him. I won't get to see him until we get back from my family's annual weekend at the chalet in Collingwood.
Speaking of Collingwood, I had a backpack ready full of clean clothes to take. I asked my evening attendant to unpack clothes I brought home. She misunderstood what I meant and unpacked all the clothes I had ready. I knew what had happened right away. I was frustrated, but it was just one of those days. On the upside, I did get to see Dad and the Observer, which makes any day brighter.
Since we started renting the chalet,Mom and Dad have been wanting to stay for three days. To be honest, the inaccessibility of the chalet makes going for two days days seem long. Three days would be very rough on me. Everyone except my oldest brother, his wife and myself are going to the chalet tonight. We are leaving tomorrow afternoon. I am lucky they can take me. The drive will be a welcome chance to spend time with my brother and sister-in-law before they become too busy when their baby arrives. Brophy, my brother's dog, is travelling with my parents tonight. Dad joked that Brophy is a fair trade off for me. We both act goofy and drool, but I don't shed. My dependence on my family when in Colling wood is rough. Tomorrow I will need to reassure myself that going is the right decision. I know so, but positive reinforcement never hurts, does it?

- OCG