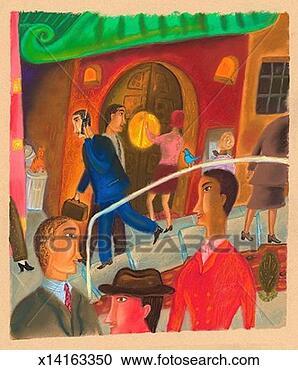 A

major

subway line was out of service yesterday. A worker made a mistake putting public safety in jeopardy.

Luckily

, I wasn't directly involved, but I did pass the congestion. Everyone was on their cell phones calling families to say they would be late. There's nothing that brings people together like being stranded. I felt lucky not to be trapped in the

madness

. Getting to the theater took a bit of extra time due to traffic. The wait was worth it because A Christmas Carol was a great movie. I really enjoyed it. The Observer did too. The

animation

was fantastic. Jim

Carey's

voice is one of a kind. His character looked like his real life self. Modern technology seems to be better and better at making animation seem real. Tiny Tim is my favourite character. I love when he says, "God bless us - everyone." There was a song by Andrea

Bocelli

that I really enjoyed. It played as the credits rolled. I have a hunch that it will become popular on the radio once more Christmas carols get aired.
I was munching on

cauliflower

and celery sticks. I must have

bothered

the movie watchers and the Observer. In fairness, there was the sound of popcorn munching from surrounding seats. A crunch is a crunch regardless of what makes the crunch, right?
By the end of the night, I was a grump. My butt was sore. Poor Observer who took the brunt of moodiness. He never complains. I met a lady on the bus who had a sore back. She was sweet. I felt bad for her. I could feel her pain - only in a different location. Pain is pain regardless of where it comes from, right?
My attendant care manager forget to

schedule

an attendant to get me ready early this

morning

. I awoke at seven ' o clock with a hunch no one would come. What could I do? I called the attendant care lounge, but nothing could be done. They can't magically produce staff. Quota is quota regardless of schedule changes. It sucks, but that's how life goes sometimes. Fortunately, life only sucks sometimes.
-

OCG