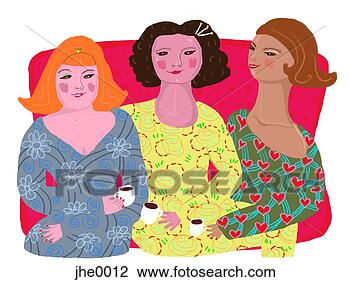 Last night I went to a women's movie night. Before arriving, my head pounded from lack of

caffeine

. I ordered a Tim

Hortons

coffee with a shot of gingerbread that hit the spot. A sweet man with a

Scottish

accent opened the door for me. When I arrived, my nose was runny, but so were other noses. We watched a film called How She Move. It was filmed locally and

focused

on a youth struggling to be successful in an at risk neighbourhood. How She Move won at the

Sundance

Film Festival. I thought it was OK.I went to the ladies' room, so I missed some of the movie, but I wasn't really too upset. The attendant who helped

me was

sweet. I think I did a poor job of directing her on how to transfer me. She didn't complain.
The

highlight

of the night for me was the conversation over dinner

and

after the film. When a bunch of women are in a room, there is bound to be lots of talking. I sat beside Jillian, an

acquaintance

from school. She's chatty. There is a bright girl who always attends movie nights named Laura. Though she can't talk, Laura communicates well. It's obvious that Laura is very bright. I wish I had more time to talk to her. Since the night was geared for women with

disabilities

, the focus turned to how our movement differs from the majority of women. We agreed that everyone needs to move, even a little. Each of us may move differently, but it's a human need to crave motion.
Once home, I got a vanilla

ribos

tea from Starbucks. It's the first time I've gone into Starbucks and had tea. Surprisingly, I loved it. There was lots of talking in Starbucks. Friday nights are always busy. Sitting right next to the door, I kept catching a draft. A little coldness didn't spoil my tea. Today I feel too big. I ate pita and

hummus

with salad last night. Tonight I have another big meal. I'm looking forward to seeing my friend, even if it will involve dinner. I'm struggling to accept gaining weight. Every day I feel so fat. Will someone ever tell me if I get too big? Personally, I feel as though I reached that point long ago. Why can't I stop

obsessing

over food? Last night I said movement represents living. Though I feel too big, I'm keeping busy, which is good. Being busy has nothing to do with my size. Actually, very few matters of

significance

in life relate to size. Maybe size ought not matter to me so much....
-

OCG