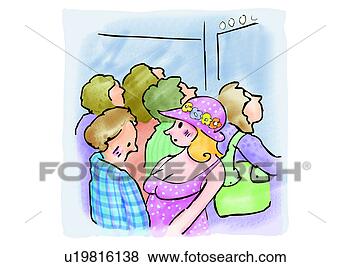 Cinnamon Pastry flavoured coffee from

Timothy's

is

delicious

. I stopped and got one yesterday.

Timothy's

makes the best coffee. Last night I watched Drop Dead Diva on Showcase. It's about a lawyer who comes back to life as an overweight, compassionate woman. Drop Dead Diva reminds me of a comedic, lighter version of Judging Amy. The fact that I've seen the show a few times tells me I must think it's alright. When a show is not to my liking, I only tune in once.Tonight I might try watching

Hawthorne

on Showcase staring Jada

Pinkett

Smith. It depends whether I'm home from dinner with friends by ten 'o clock.
Richard Simmons was on Dr. Oz the other day. That guy cracks me up and freaks me out all at the same time. Dr. Oz had a studio audience of a hundred people who lost a hundred pounds. Richard Simmons was there for inspiration or a good laugh. He always wears a sparkly shirt and gets very emotional. It's funny to watch. He HAS to be gay - not that it matters. Richard Simmons gives other gay guys a soft,

melty

reputation to break. His heart is good and he has helped many people get healthy.
I had a different person get me up and do my housekeeping today. She's one of my favourites, so I didn't mind the change. We had a good talk. Unfortunately, she cut her hand while sorting through my recycling. It turns out that the lid of an old coffee can is a safety

hazard

. I felt bad because I only had band-aids and no

disinfectant

cream. Her finger kept bleeding. She was OK later when she helped me put on my coat. I went to Shoppers Drug Mart and bought Blueberry Pomegranate gum. Blueberry Pomegranate is a new flavour. When I tried it last year, the gum kept

dissolving

in my mouth They must have improved the stickiness of Blueberry Pomegranate, because it's all in one piece. I've chewed the whole pack in an hour. I've got issues. The Shopper's Drug Mart

cashier

patiently helped me into my PIN to get cash back. She had to do it a few times, so it's good that she was patient. There is a

tenant

in my building who always calls me Anne. Anne does live in my building, but she has blond, short hair and can't talk. She is VERY skinny and always has paint on her clothes. The woman in the elevator must have called me Anne five times in three minutes. I didn't correct her. Being called Anne is better than being called "The gum chewing addict". The true can hurt.
I'm wearing Old Navy jeans that are nine years old. They seem to always fit. I guess that's why I'm

attached

to them. My favourite attendant, Trudy from my first apartment

patched

a whole in them for me. I feel so big, but my jeans still fit. They're tight, but oh well...
-

OCG