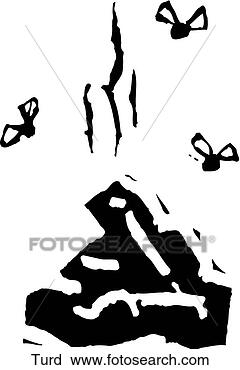 Wherever I go, I seem to run into Mr. J. - my grade

eleven

law teacher and his wife. On Saturday while having coffee at Timothy's, I saw Mr. J. walking back from the Eaton's Center with his wife. We chatted and they said they had been on a hunt for Olympic mittens. I saw both Mr. J and his wife eying mine. Since I'm not a real Olympic enthusiast, I wish I had given them my mittens. They probably noticed that all of the other coffee drinkers surrounding me were middle aged men. That's the norm on Church Street. People are helpful and kind, which is what counts. Later, my attendant thought I cancelled my booking, but I had a bus to catch. A newer attendant and another came just in time. I

couldn't

help thinking, "Come on people! Move it!"
Luckily, I made it to my bus and Dad came to pick me up from the hotel. Not realizing that I was in my

manual

wheelchair, he came with the van seats out all set to load up my electric wheelchair. It was too late to change anything, but I still felt bad. We had chicken and vegetables for supper. I read People, which highlighted Celine Dion's fertility struggles. While infertility must be rough, the lady does have other options. Before going to bed, I ate crackers and watched the medal

ceremony

for Jon Montgomery who won gold in men's

skeleton

. It was the first medal

ceremony

I watched. Of all the medalists, Jon

Montgomery

had the most heart. He jumped for joy. It was fun to watch. At first I thought the whole thing seemed a little strange. After seeing how emotional the athletes became, I quickly understood the

significance

. It's not every day that someone gets honoured for being the best athlete in the world at any sport. I was too tired to see the end of

Survivor

: Heroes versus

Villains

, but I think a girl named Amanda got voted off.
I spent Sunday eating my favourite cookies in the world. They are breakfast cookies made of oats, cranberries and almonds. My brother makes them. Mom baked them yesterday along with a chocolate chip version. I must have had a dozen or more. Of course my pants are tight. Honestly though, sometimes weight gain is worth it. Long, tunic tops hide bulge well. My friend gave me a knitted, brown, tunic dress. I wore it to my friend's party once in early December. It's different. I brought it home to wear. Looking at myself in the

mirror

, I realized that I looked like a big, brown

blob

(or a piece of poo, to be truthful!) My parents would never say anything mean about my clothing choice. When I said, "I'm not sure if it's the look for me," they agreed. In the afternoon, I watched Nights In

Rodanthe

staring Richard

Gere

and Diane Lane. It was quite a light flick, but I watched it with Dad.

When the other ladies in my family arrived to celebrate my sister's birthday, I tried to give them the brown top. Hearing me

refer

to the tunic as a "piece of poo" probably turned them off. My brother's girlfriend almost took the top home. Hopefully my sister enjoyed her dinner. Mom made salmon, steak,

Brussel

sprouts, a

Mexican

lasagna and a white chocolate cranberry cheesecake. Everything was yummy. I skipped the steak. My sister got the Magic Bullet blender, a Terra nurseries gift card, a plant holder, an R & W gift card and an

Itunes

card. We watched the first period of the Canada versus United States hockey game. Well, I watched most of it and until I went into the family room and

chatted

with my sister. By the time I left my family, I was exhausted. On the bus back to my building, I saw Holly, a sweet

fifty

-something-year-old who goes to

karaoke

regularly

. We chatted a bit. My attendant Doreen met me at the door and pushed me right up to my

apartment

. She asked if I wanted to go right to bed. I said yes. I watched a show on shoplifting until my eyes closed. Fun, gluttony and family sure tuckered me out, but I am not complaining. My wider girth is bothering me, but I am promising myself that I am still going to eat breakfast, lunch and dinner. It's the healthy thing to do. So too is choosing not to dress like a piece of poo.
-

OCG