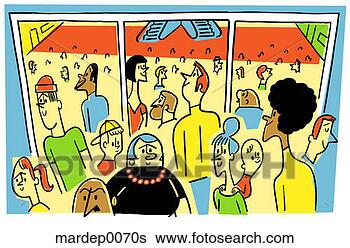 My plan for yesterday afternoon was to meet my friend

Franci

at the mall at around 2:30. Being March break, the mall was packed. Kids, teenagers and their parents were everywhere. Finding an

elevator

in that mall is challenging at the best of times. Try adding more bodies,

especially

loud ones. I was late getting to the mall. My attendant was

talkative

. I didn't mind. My friend who had to wait might have......I saw her waiting, but the

elevator

kept going up and down. Understandably fed up, I saw my friend take off in the other direction. I don't blame her, but finding her proved tricky. Just about to give up after searing for an hour, I finally found my friend. Luckily she wasn't angry. Needing to get away from the crowd, I found a nearby

Timothys

coffee. My friend had a rice

Krispy

square and I had a hazelnut mocha coffee. Our visit was short. I'm glad we found each other...
I came home and ate a salad with almonds and drank a big glass of grape

Kool

-aide. I have lots of books to read but wasn't in the mood. I checked my mail and got a thank you card from my sister for being in her wedding. Her wedding was in July. Better late than never, right? My cordless phone rang in my lobby. I didn't even know the phone was on my lap. That's good reception. It was my best friend. Catching up was sweet. Her life is busy......
I barely slept last night. I went to the St.

Lawerence

Market for mustard and

strudel

for Mom and Dad. I bought a bagel for myself. I dropped it, so a kind lady got me another. Some man gave me a packed lunch. I saw a sandwich and juice box. I threw it out. It's the thought that counts. That said, I don't want to be poisoned.
I'm going home tonight. I kept saying I won't go home on weekends, but I usually do....Soon I'll be more

independant

. I am sounding a bit like the song Waving Flag....Is that what the new hit tune is called?
- OCG