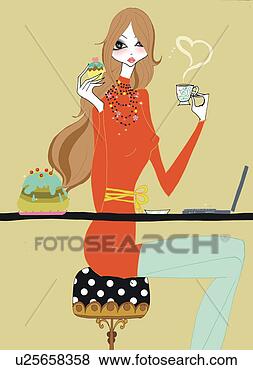 Yesterday I went to see Mireille

Guiliano

speak at Indigo Books. By the time I arrived the presentation area was packed. I wasn't late, but I wasn't early. Mireille

Guiliano

is the author of French Women Don't Get Fat. It's about how Mireille

Guiliano

enjoys love, eating, her surroundings, cooking and maintains a balanced lifestyle. I read French Women Don't Get Fat a number of years ago and really enjoyed it. French Women Don't Get Fat is an anti-diet book advocating pleasure and freshness. Mireille

Guiliano

was

interviewed

by Elle Magazine's Editor-In Chief Rita Silvan. She talked about Oprah since she was a guest on her show. Mireille

Guiliano

remembers Oprah confessing to her that, she "couldn't walk past a

refrigerator

without

emptying

its contents." Mireille

Guiliano

told Oprah that she needed to "live with her for a few weeks and learn a few French tricks." Oprah still hasn't taken Mireille

Guiliano

up on her offer.
Rita Silvan said, "A way to a man's heart is through his stomach. What's the way to a woman's heart?"

Mireille

Guiliano

answered, "When a man cooks for her."
What's the worst North American food trend right now? "Magnolia cupcakes" says Mireille

Guiliano

. "They send women into a sugar binge."
I'm glad I went. I came home and paid special attention to the crunch of my apple.
On my way home from buying cream cheese at No Frills today, I read the quote, "If you don't like something, change it. If you can't change it, change the way you think about it."
Food is a must, so we might as well enjoy it, right?"
-

OCG