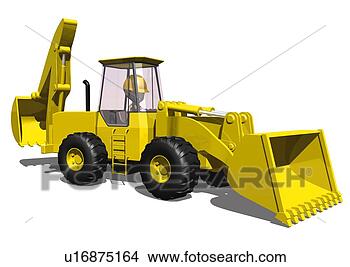 There's construction where the thewall fell down in my hood. Meeting my friend at Union Station, I forget that I would be wheeling right in the center of all the

upheaval

. There was a

crane

lifting the wreckage. Everyone was stopping to take pictures. I didn't see the thrill in the whole thing. I was worried about how I would across and get to Union Station. A kind policeman told me where to go. I had to turn around a few times before reaching Union. I called my friend to tell her that I would late. Even so, I felt sorry to keep her waiting. Seeing her brought a big bright spot to my weekend. We both ate veggie sandwiches and she treated me to an Irish Cream coffee. Every sip was heaven.

Delicious

, rich, hot coffee filled my throat. Yum!
My friend says she wants to lose weight. She's quite heavy. After my own struggles with weight, I told her that she might be healthier and a bit happier, but she'll still be herself. The only thing that will change will be the size of her body. Life doesn't magically transform if one part of who we are changes. We're still left with the same personality, beliefs, hurts, values and insecurities. Happiness can't be based on a thing. It's a feeling. I thought that losing weight would make me happy. It did - until I started losing my mind too. I tried to explain some of this to my friend. Maybe she understood. I told her that she's beautiful. I think she understood that. I was sad to say goodbye to my friend, but I'll see her soon.
Getting home was a bit challenging....I had to take a different route and had trouble finding my way. Cold and frustrated, I finally asked a policeman for help. He might have been the same officer from earlier. I was glad to get home. I was freezing. I couldn't sleep. It was coffee

insomnia

. I watched

MuchMoreMusic

. I love the song If We Ever Meet Again by Katy Perry and Timberland. I heard it a few times and jammed in my bed.
A pleasant surprise began my Sunday. My favourite

attendant

helped me shower and get ready for my day. I love Cynthia. She did my hair funky, but it's OK. I went to church and enjoyed the music and sermon.

Having

been to this particular congregation on the first

Sunday

of 2010, I knew what to expect. The

hymns

were beautiful. The theme of the sermon was called M

oment

of Grace. They are in the middle of theme surrounding the

Christian

version of The Secret. It's the same theme as we discuss at the woman's group I go to on Tuesday nights with Trudy. Being they are two different churches, The Secret must be a hot topic in religion right now. Today's sermon message was that we are all afforded chances to let go, and embrace whatever comes our way. I felt like I was in the way because my wheelchair was right at the start of the pew. The usher told me I was

welcome

to sit right in the pew and kindly patted my shoulder. Perhaps it was a moment of grace.
- OCG